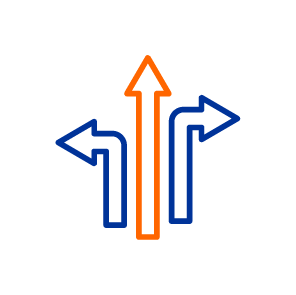 Orienteering
Innovation is an essential driver of business growth, but there are many different pathways and steps on the innovation journey that may be best suited to your business. PhotonHub will give you tailored expert advice about what is your best next step towards successful implementation of photonics innovation and will orienteer you to the most appropriate support activity that will get you there fast and fully-ready to succeed. This free-of-charge orienteering activity is available to you through our central front office based out of Brussels which is connected to the network of local photonics hubs all across Europe, so you have local access and proximity to the best supports available at the European level.
Training and Reskilling
PhotonHub Europe acts as a one-stop-shop matchmaker between European SMEs and the existing European ecosystem of photonics training providers. In this regard PhotonHub provides a unique service by collating the broad training offerings in photonics from RTO's, training centres and industry across Europe into a single online catalogue of the European Photonics Innovation Academy.
In addition, as an ideal entry point for many people into the fascinating world of photonics innovation, the European Photonics Innovation Academy works with over 50 top competence centres of the PhotonHub technology support partners who together cover the broadest possible range of photonics technologies, to offer a dedicated suite of training services. These include a brand new half-day online training course which provides a general introduction to photonics for first users and early adopters working in European industry, as well as hands-on training sessions in the state-of-the-art Demo and Experience Centres of the PhotonHub partners throughout Europe for those wishing to immerse themselves further into the many diverse technologies and applications of photonics.
Half-day online introductory course in photonics innovation
Get started through an introductory online course in Photonics Innovation:
New to photonics, and looking for inspiration on the innovation potential of photonics technologies in your particular application domain? We have just the solution for you. Why not join one of the free online introductory courses in Photonics Innovation presented by our top experts from the leading competence centres across Europe. The courses are short interactive sessions (half-day), are fully online, are running continuously throughout the year, are open to any European company, and are offered free-of-charge. So what are you waiting for?
Explore the introductory online courses in Photonics Innovation
PhotonHub Demo Centres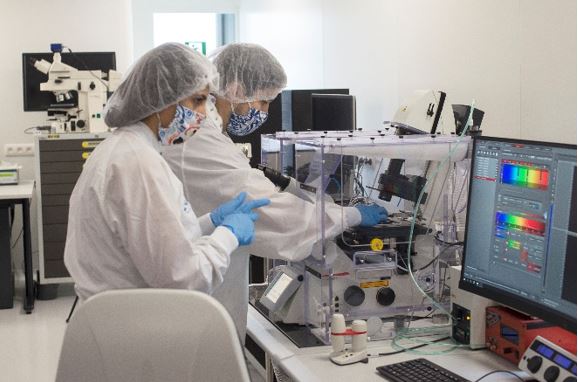 Experience photonics hands-on at the PhotonHub Demo Centres:
During a 1-day onsite application-specific training programme at one of the 40 PhotonHub Demo Centres of your choice, you can interact with top experts and learn about how photonics can be deployed as a key digital technology tailored to your specific application domain with the added benefit of very practical demonstrations. The Demo Centres provide an ideal opportunity for you to take the first steps in exploring exactly how photonics could be deployed in your product or process to deliver real innovation for your targeted application.
Explore the European Photonics Innovation Academy to discover the scheduled training opportunities across our Demo Centres.
PhotonHub Experience Centres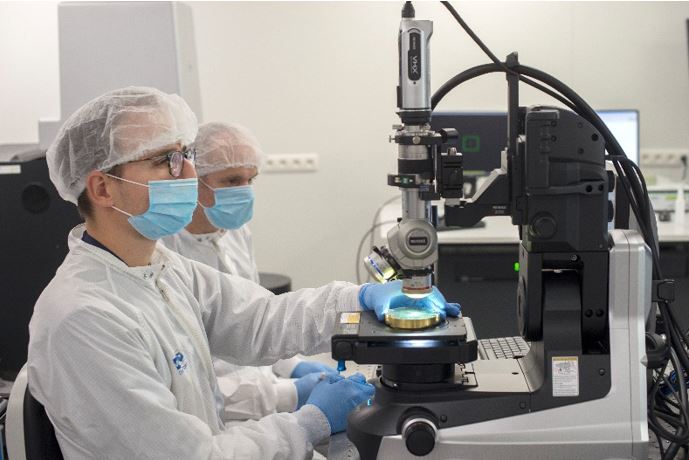 Get fully immersed and hands-on at the PhotonHub Experience Centres:
If you are already committed to innovating with photonics and need to bring the skills and know-how more in-house, why not participate in an onsite 3-day training programme at one of the PhotonHub Experience Centres of your choice, and receive hands-on training in key photonics-based technologies? The onsite training programme at each Experience Centre consists of an intensive 3-day mix of lecture-based training and immersive hands-on training, working in small expert-led groups, using the specialist cutting-edge equipment in the world-class labs and pilot line production facilities of our partners, with a key emphasis placed on linking the learning outcomes from the training to practical deployment using the supply chain of photonics manufacturing in Europe.
Explore the European Photonics Innovation Academy to discover the scheduled training opportunities in the Experience Centres.
Train-the-Trainer Programmes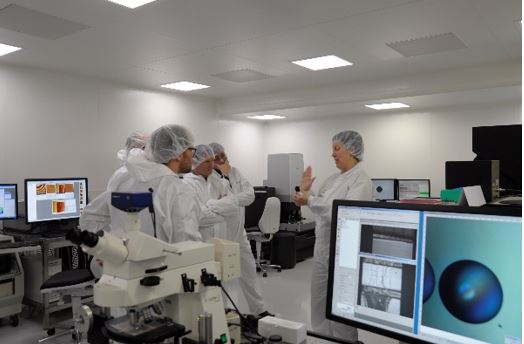 Train-the-Trainer
Photonics, as a key digital technology for Europe and a driver of future innovation and jobs across a diverse range of industry sectors, represents a major opportunity for re-training and upskilling of technicians in every part of Europe through the existing network of European vocational training centres. For this to happen, we need to train the trainers. Our dedicated "Train-the-Trainer" programme will take place in one of the PhotonHub Experience Centres of your choice. Trainers from European vocational training centres can follow this training in order to expand and enhance their own training offerings to industry at a more local level.
Contact our European Photonics Innovation Academy to request participation in the "Train-the-Trainer" programme.
European Photonics Innovation Academy catalogue
Digital catalogue of broader photonics training opportunities for industry:
Interested in further opportunities for improving your knowledge and understanding of photonics, or upskilling your employees in the use of certain photonics technologies? The digital catalogue of our European Photonics Innovation Academy provides a convenient way for you to explore an even wider range of different training options on offer from leading competence centres all across Europe specifically aimed at supporting industry – from first users to deep specialists – across the broad spectrum of industry sectors and application domains.
If your organisation is also offering training sessions in the domain of photonics and wishes to be included in our digital catalogue free-of-charge for increased visibility, please don't hesitate to contact us and we will discuss the on-boarding process with you.
Explore the digital training catalogue of the European Photonics Innovation Academy
"Test-before-Invest" Technology Support for Prototyping to Upscaling to Manufacturing
Product or process innovation can be an expensive and risky activity, especially when innovating with deep-tech technologies such as photonics. Ideally you need a fast and effective way to "test-before-invest" so you can experiment and get it right first-time at every step right up to a market-ready solution. PhotonHub provides this exact "test-before-invest" innovation support service. PhotonHub provides European companies, especially SMEs and even large companies who are first users and early adopters in photonics, with open access to the broadest possible range of cutting-edge photonics expertise, equipment and technologies available from the best facilities throughout Europe for the purpose of carrying out collaborative innovation projects. PhotonHub's innovation support covers the entire value chain from early-stage concept and prototyping (TRL3-4), to upscaling (TRL5-6), to manufacturing (TRL7-8). PhotonHub uniquely supports and subsidises cross-border innovation projects, while simultaneously working closely with the local hubs in photonics in the European regions and the supply chain of photonics manufacturing in Europe to make the best and most suitable supports as widely available as possible to SMEs.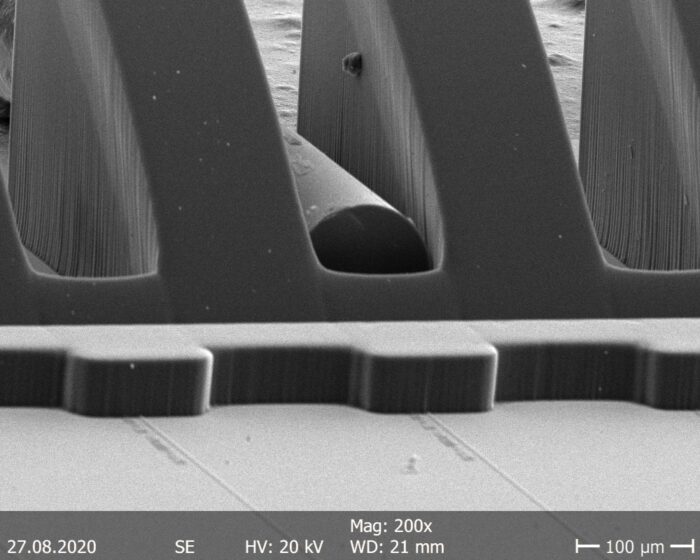 Free form micro optical solution for 90 deg light in-coupling from optical fiber into photonic integrated circuit_CSEM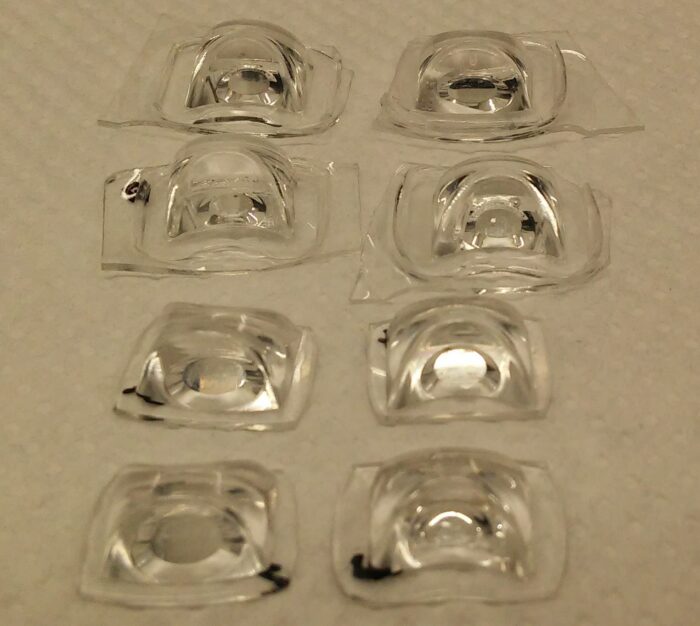 Freeform-lenses_VUB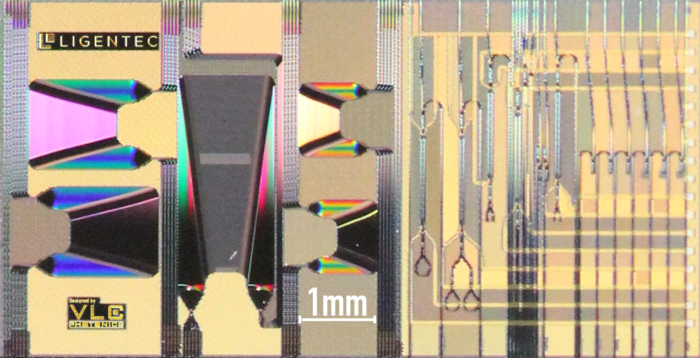 AWG chip w 1mm_LIGENTEC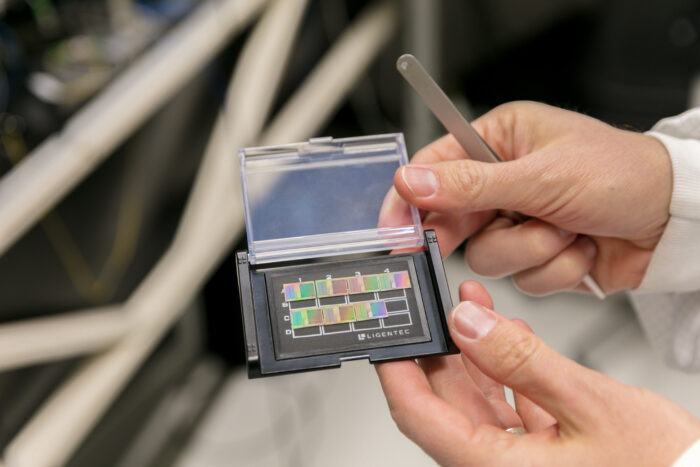 Chips box_LIGENTEC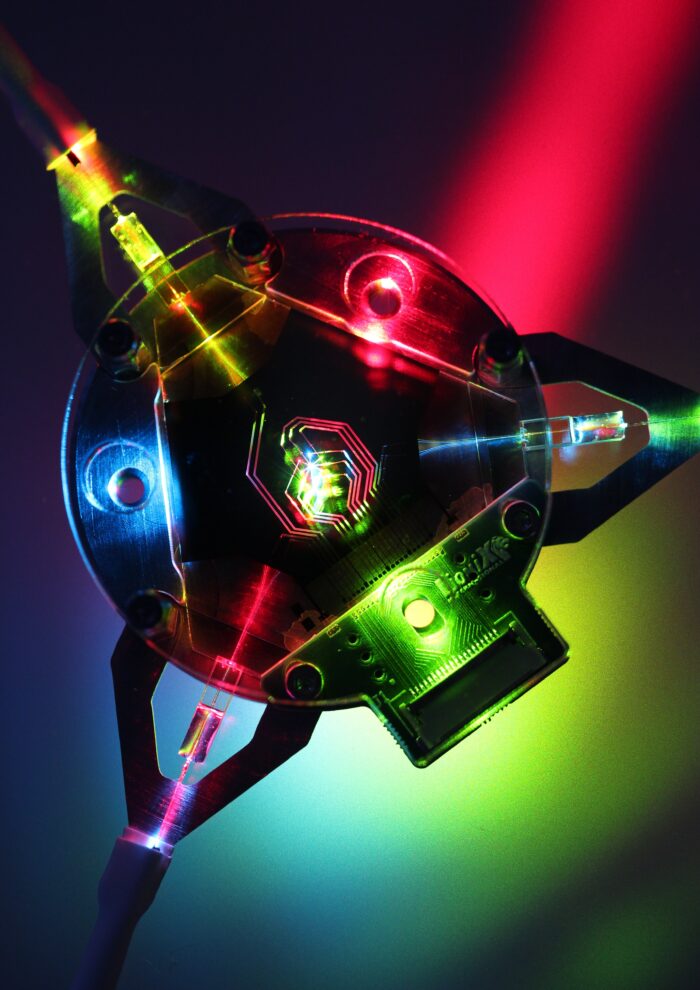 Splitter visible light application_LioniX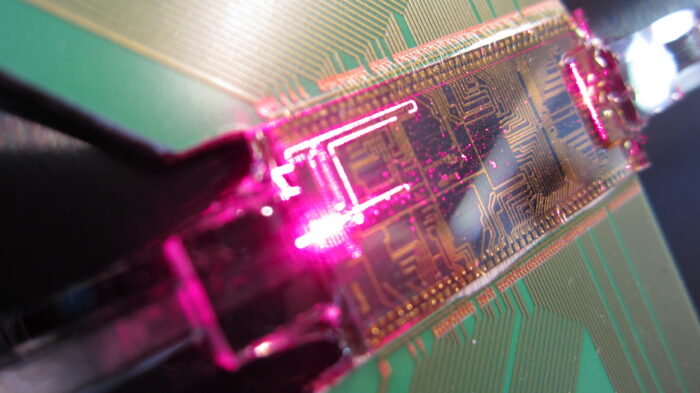 Obptical bneamforming chip for 5g antennas_LioniX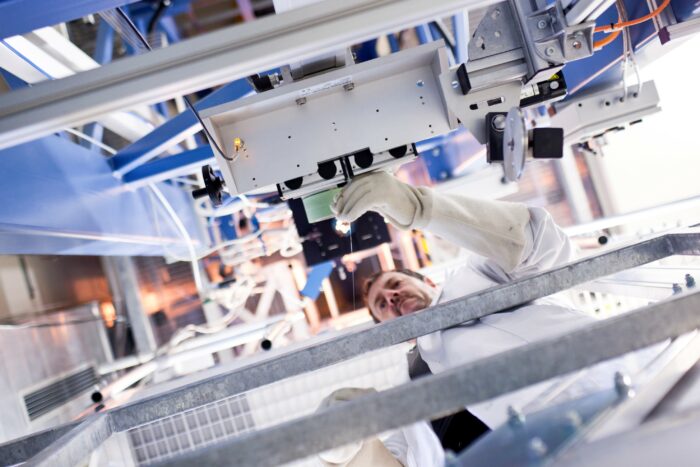 Fiber drawing tower_Sven_Doering_Leibniz-IPHT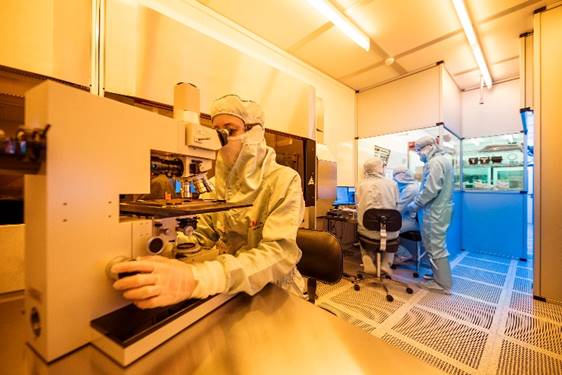 User-based Center for Micro & Nano-Fabrication (CMi)_EPFL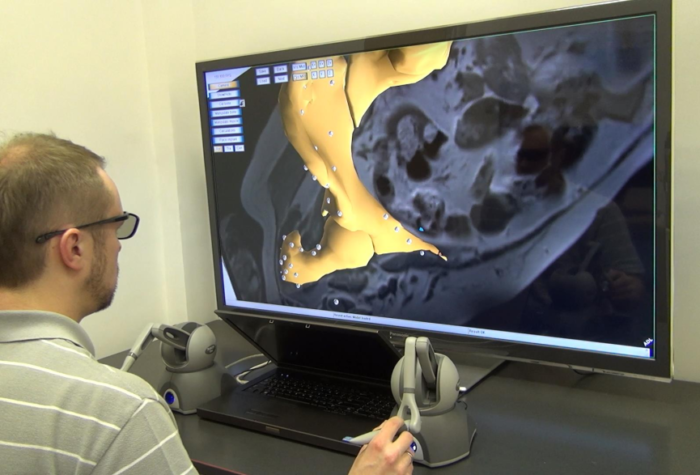 3D VR interaction_WUT
Scouting Activities
"Test-before-Invest" technology support is delivered to companies in two key phases:
1. Expert scouting support: successful applicant companies first receive personalised one-to-one scouting support from one of PhotonHub's more than 350 top experts in photonics matched to the unique innovation challenge of each company. This allows the company's specific innovation needs to be jointly discussed and expertly assessed for rapid channelling to the most suitable solution across the broad spectrum of capabilities within the innovation hub ecosystem (including external third parties where appropriate). This scouting activity is free-of-charge for the companies and takes place under a signed Non-Disclosure Agreement.
2. Deep innovation project support: once a company has successfully passed the scouting phase and is deemed eligible for PhotonHub cross-border funding support, a detailed innovation project proposal will be jointly developed between the company and one or more of the most suitable PhotonHub technology support providers and/or third party providers in accordance with the relevant Technology Readiness Level (TRL) of the targeted innovation:
Scouting Activities
Innovation Technology support for Prototyping (TRL 3-4)
An innovation projects at the prototyping level is designed to be highly collaborative co-innovation initiatives between the PhotonHub partner(s) and the company. The average amount of the financial support package from PhotonHub as part of the overall cost of a prototyping innovation project is expected to be €40K.
Innovation Technology support for Upscaling (TRL5-6)
In an innovation projects for upscaling, PhotonHub provides support to optimise an initial prototype for small-series production in a manner which is compatible with full-scale manufacturing. A link and access is provided to European pilot-line production facilities in photonics, several of which are represented by PhotonHub partners.
Innovation Technology support for Manufacturing (TRL7-8)
The support of PhotonHub at the manufacturing level will come in the form of a brokerage service, helping companies innovating with photonics to rapidly connect with existing European manufacturers in photonics which are most suitable for full-scale production and market launch of their new products.
Business Coaching
The added value of PhotonHub is further strengthened by the delivery of complementary supports in business coaching as an integral part of the innovation projects carried out with the granted companies. This business coaching support is provided by one of the specialist business support partners within PhotonHub, covering all aspects of successful commercialisation from business strategy and planning, to market and competitive analysis, sales and financial management, and intellectual property (IP) protection and exploitation. PhotonHub has over 200 specialist business coaches / mentors available to support companies with tailored business support packages designed to accelerate the market readiness levels of their innovation activities in parallel with acceleration of the technology readiness levels for maximum potential market impact.
Investor Matchmaking
Are you looking for investment for your company? Whether you are a start-up looking for seed investment or a scale-up seeking growth capital, PhotonHub offers you multiple opportunities for connecting with suitable potential venture capitalists and corporate investors with a particular interest in "photonics-powered" innovation. The key supports for helping companies to find investment – all provided free-of-charge by PhotonHub – include:
Investor community platform where entrepreneurs and start-ups are informed about investors and investment opportunities that are particularly suited to companies innovating with photonics. Companies can digitally network and connect with others through the platform, and also benefit from first-level investment-readiness coaching through regular webinars and blogs on key topics related to successful fundraising.
European Photonics Venture Forum, an annual match-making programme organised to connect selected photonics start-up and scale-up companies with suitable investors, including intensive investment-readiness coaching and pitching sessions for the selected companies.
The INPHO Venture Summit, a well-established deep tech event with a particular focus on photonics which takes place on a biennial basis and brings together top European and international investors with participating high potential fast-growing companies.
Photonics Investor Days as part of other major European deep tech events to connect selected photonics-enabled start-up and scale-up companies with suitable corporate investors and venture capital firms, including intensive investment-readiness coaching for the selected companies.
All of the upcoming investor matchmaking events are promoted through the PhotonHub community platform together with the details about how and when to apply.
Local Support in your Region
PhotonHub is fully committed to supporting the Digital Europe strategy for widespread access and adoption of digital technologies by all sectors and regions of the EU.
As the pan-European Digital Innovation Hub (DIH) for photonics technologies and the single "one-stop-shop" for photonics innovation support of SMEs at the EU level, PhotonHub ensures that it is backed by a strong tightly-connected network of local photonics innovation hubs covering most regions of Europe. This means that any company in any sector in any region of Europe has the possibilities to explore and exploit photonics for innovation and improvement in their business processes, products and/or services with a combination of the best local and cross-border support offerings.
PhotonHub is in the unique position of providing European regions with a new opportunity for boosting the photonics innovation capabilities of their SMEs at the European level through its comprehensive range of cross-border supports.