Applications
Photonics in Smart Living & Smart Cities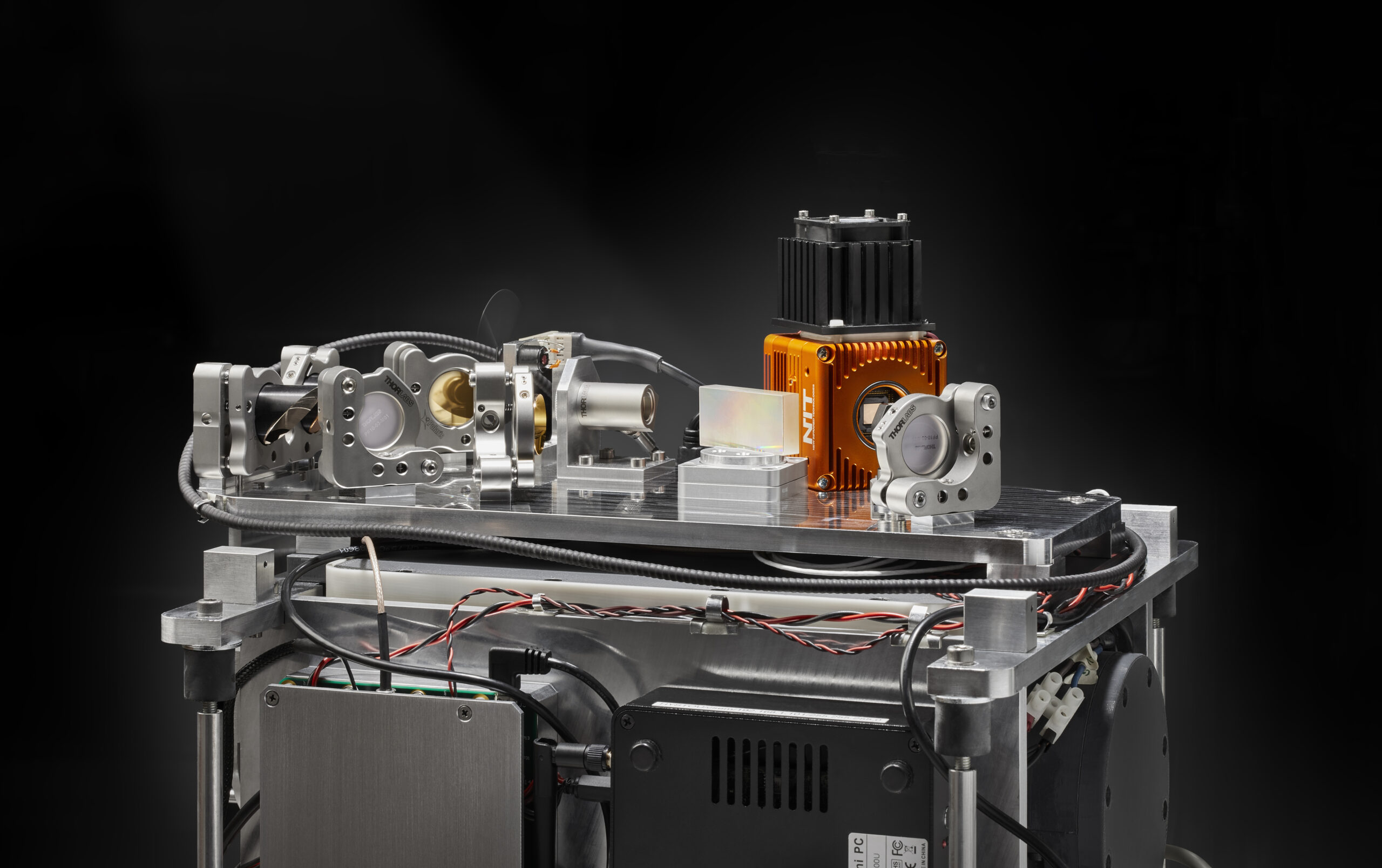 Prototype of an optical spectroscopy system for airborne trace gas detection_CSEM
Photonics in Smart Living & Smart Cities
The need for sensors and for metrology capabilities is ubiquitous. Using advanced sensor technologies is not only crucial for ensuring the safety, security and health of the public and personnel, but also for guaranteeing the quality of our food and other consumer goods, and for optimizing production and manufacturing processes. Image sensors, smart vision systems and thermal imagers are essential for enforcing border, seaport and airport security.
Advanced sensors are key to the development of 3D imaging, biometric systems and medical imaging. Modern remote sensing techniques allow for accurate air pollution and vegetation observation which are crucial inputs to climate change policy and to disaster monitoring.
The integration of photonic sensors within large civil engineering constructions and within aircraft allows for continuous monitoring of the integrity of such structures and thereby the enhanced safety of public infrastructure and transport. The domain of security, metrology and sensors clearly addresses the world's most important markets.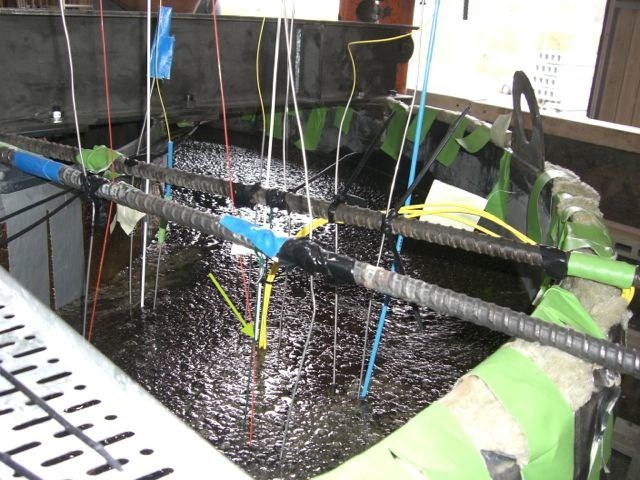 Sensor lead-out from self-compacting concrete_VUB
Examples of where photonics is applied in the sector of Smart Living & Smart Cities
Biosafety and biodefense
Optoeletronic noses & tongues
Fibre sensors for explosives, to monitor nuclear radiation Integrated photonic systems for quantum encrypted communications
Free-space optics for space, security and drones
Freeform optics for telescopes, visors for AR, VR and safety helmets
Distributed fibre sensors for structural health monitoring